Project Transfers
Effortlessly transfer projects and forms between users
Initializing a Transfer
To transfer a project to another user, simply navigate to your project settings and click the button to 'Transfer Project'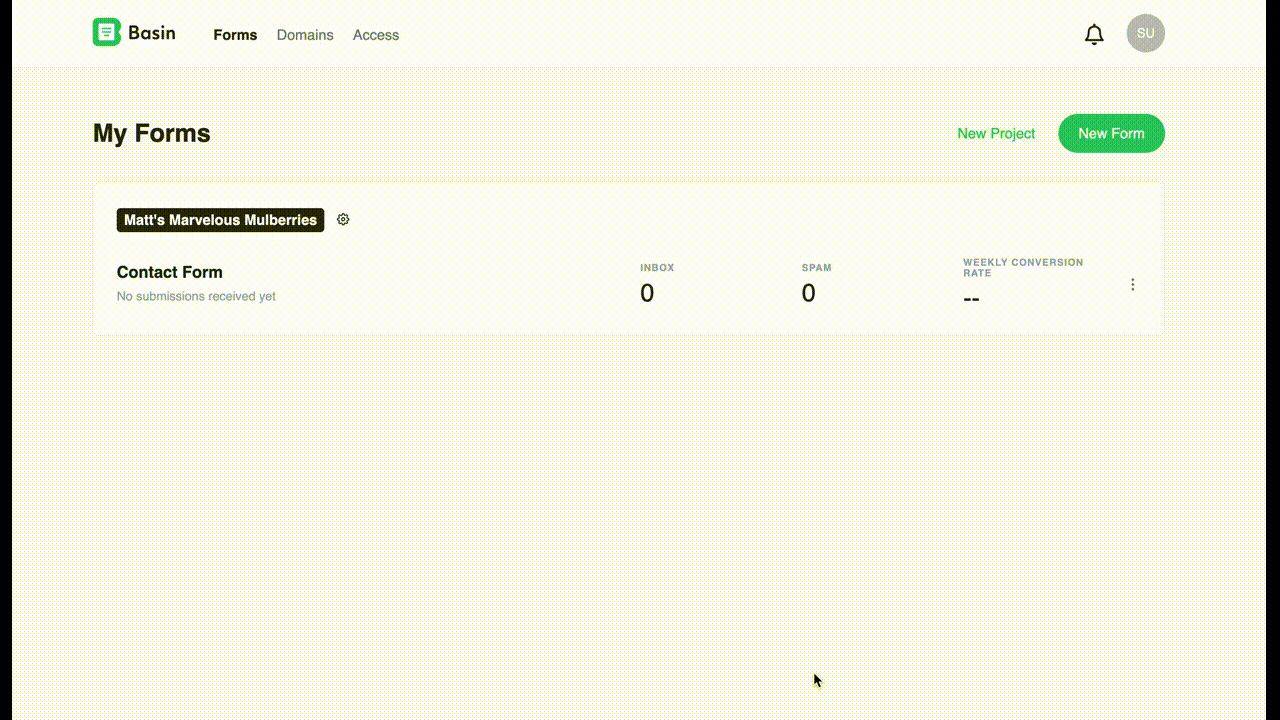 Tip
You can initiate a transfer to any email address. If that address doesn't have an account with Basin, we'll guide them through the account creation process so they can receive their project!
Revoking a Transfer
Accidentally sent a transfer to the wrong user? No problem, the transfer will appear on your project settings page and can be revoked by clicking the
Accepting a Transfer
Got a transfer request and want to accept it? Follow the instructions on your dashboard to review the transfer details and accept! If your account allows, the previous owner will be added to this project as a collaborator. This access can be changed/removed in the 'Access' tab.
Be Aware of Account Limits
While any user can accept an incoming transfer, a user's plan limits will be enforced, particularly:
Free users are allowed 1 form, 1 project, and 0 collaborators
Basic users are allowed 3 forms, 1 project, and 0 collaborators
New forms/projects on a user's account may be locked upon transfer if the new user is over their limits.
Additionally, only Premium users have access to custom mail templates and custom domains, if the project has any of these and the new user is not a Premium user these features will not work properly.
We will let you know if your plan requires an upgrade prior to accepting a transfer.