Notification emails
Automatically receive simple, nicely formatted emails with complete submission details sent directly to your inbox instantly.
Setup
To access a form's notification email settings navigate to Forms -> Form -> Emails.
To enable notification emails, and start receiving an email after every new submission to this form, simply enter an email address in the "Send emails to:" field and save the changes.
To disable, just remove the email address and save.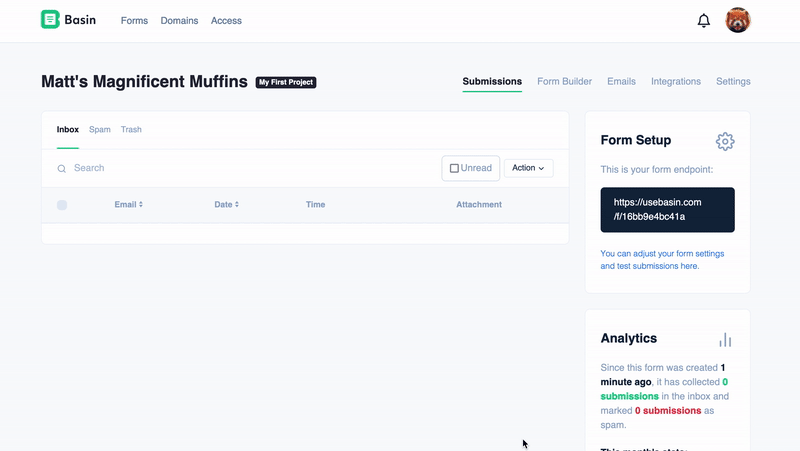 Tip
Additional configuration options are available on this page such as choosing a custom template (Premium plan and above), sending cc and bcc emails, and more!